FIFA 17: What Needs to Fix or Change
fut16coin
Date: Jan/07/17 01:17:41
Views: 33
What do you think of FIFA 17 after it has been released for a long time? Over the community, FIFA 17 players have ever complained the game lag issues or other bugs. Of course, FIFA 17 is not so perfect game, it still needs changes or fix. What changes FIFA 17 need or what it needs to fix?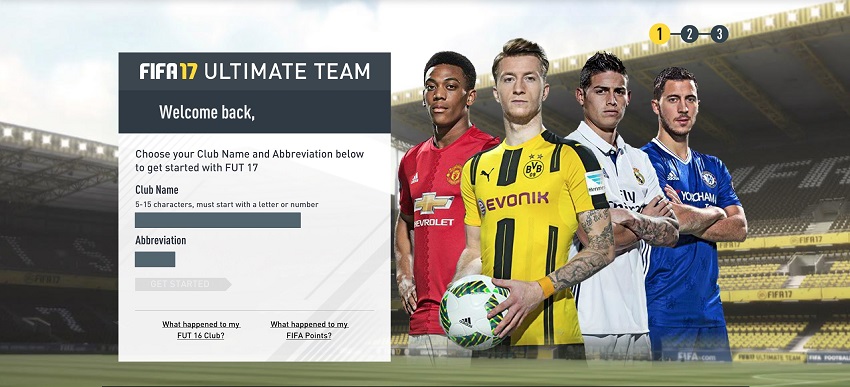 1. Weekend League
Players do think that WL needs to change. Some consider that it should be decreased to 30 games, or extend playing time. Because some people do have a life in the weekends besides FIFA. As this guy indicated that he didn't have time during the weekends, for he worked on weekend. Some suggest to make it a full ranking system like Hearthstone or LOL. Just make it into a proper ranking system where you can play as much as you want. If you win, you go up, if you lose you go down. While others advise that "Remove soft matchmaking in WL and in WL qualifications. It just doesnt make sense that some people should get an easier way into WL than others, due to ability or skill level. Thats not how a competitive competition should work. To play in the top competition you have to be a top player, not being matched against somewhat similar level just to make it more accesible for newer players. They have to earn it themselves too. You have to beat the best to be in the best competition."
2. Kit selection
Alternate kit for kit selection. People actually go in with the same color for both away and home jerseys. I know some will just have a third that way, but at least you can avoid most clashes.
3. Receiving a red card gives you the option to make a substitution, if available.
4. Make passing hard again so it doesnt feel like you are playing the AI when you play people anymore. Passing is just too fucking easy now. And stop automaticly avoiding manual interceptions with no input from the user whatsoever. Being good at reading the opponent is a skill in football and should be thoroughly rewarded. In this game, you are not, instead the guy making a bad pass is being rewarded.
It seems that players have more complaints about the kit selection and weekend league. Also some players suggest that if a player gets injured don't have him lying on the ground like he's been shot for 5 in game minutes.
So what about your thoughts? How long have you played FIFA 17? What should change in terms of your playing? For those who want fifa 17 coins cheap, you can come to our online store to get. The promotion will be end on Jan, 10th. Grab the chance and get the discount code. Have fun with your game.