FIFA 17 Marquee Matchups SBC January Predictions
fut16coin
Date: Jan/03/17 21:30:31
Views: 27
Do you like to do Marquee Matchups squad builder? Maybe some gamers enjoy the joy of completing the challenges, while some of the gamers like to invest and make a profit. Here the January predictions are given. Thanks to the reddit user, Masakari666, we can get a chance to see.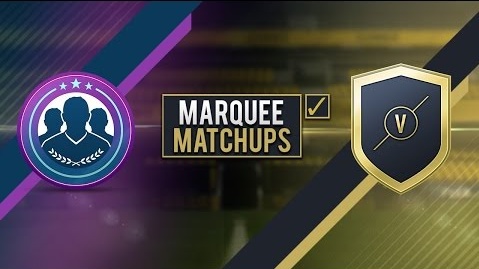 Marquee Matchups SBC January Predictions
Week 1
Adelaide United x Melbourne Victory, 7/1 - The Cross Border Rivalry
Stoke City x Wolves, 7/1 - Midlands Derby (FA Cup)
Real Sociedad x Sevilla, 7/1 - top table game in La Liga
AJ Auxerre x Troyes AC, 8/1 - Derby de la N77 (Coupe de France)
Villarreal x Barcelona, 8/1 - top table game in La Liga and usually very intense
Week 2
Bristol City x Cardiff City, 14/1 - Severnside Derby aka South Wales vs Western England
Notts County v Mansfield, 14/1
Sydney FC x Western Sydney Wanderers, 14/1 - Sydney Derby
Marseille x Monaco, 15/1
Manchester United x Liverpool, 15/1
Sevilla x Real Madrid, 15/1
Algeria x Tunisia, 19/1 - AFCON, Week 2, big north african rivalry
Week 3
Twente x Heracles, 20/1 - Twentse Derby
AC Milan x Napoli, 21/1
Bordeaux x Toulouse FC, 21/1 - Derby de la Garonne
Manchester City x Tottenham Hotspur, 21/1
RB Leipzig x Eintracht Frankfurt, 21/1 - recent off-the-field disputes
Villarreal x Valencia, 21/1 - Derby de la Comunitat
Athletic Bilbao x Atletico Madrid, 22/1
SC Braga x Vitória Guimarães, 22/1 - intense Northern Portugal rivalry
Lyon x Marseille, 22/1 - Choc des Olympiques
Egypt vs Ghana, 25/1 - AFCON, Week 3, big african rivalry
Week 4
PSG x Monaco, 28/1
Brighton x Newcastle United, 28/1 - top 2 in EFL Championship
Stade Rennais FC x FC Nantes, 28/1 - Derby Breton
Ajax x Den Haag, 29/1 - Hofstad vs. Hoofdstad
Heerenveen x Groningen, 29/1 - Derby van het Noorden
Napoli x Palermo, 29/1 - Derby delle Due Sicilie
AFCON Quarter Final games
So what do you think of? Do you get your own predictions? Wanna get fifa coins cheapest? Then go to our online store fut16coin.com, where is a promotion. The promotion will end on next week. Hurry up and get the discount code. Any questions you can ask for customer service.